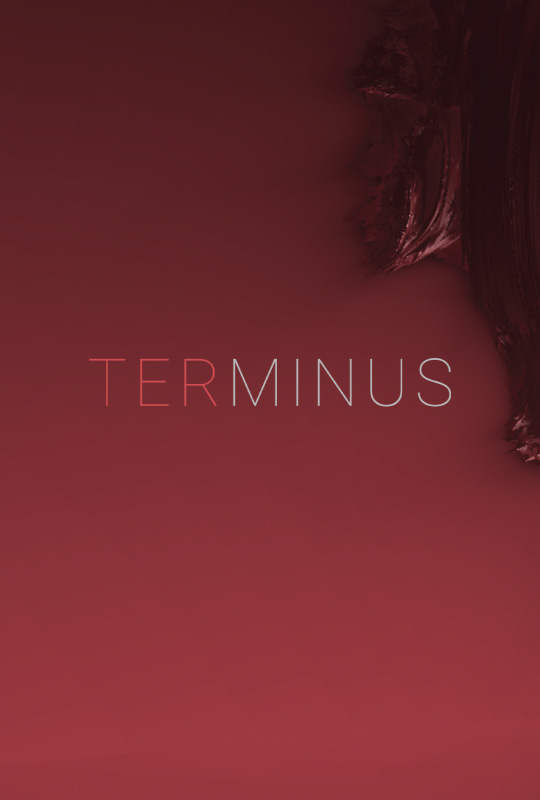 8dio Hybrid Tools Terminus KONTAKT
Team DECiBEL | 26 Nov 2020 | 9.38GB
8Dio Terminus是一款专业级工具,适用于史诗般的大片乐谱和预告片,其中包含1200多种定制的电影乐器和FX。

总站的声音大,现代,录音棚干净,所有东西都精益求精。

总站是经过18个月的深度生产的结果,包含四种不同类型的核心乐器组:打击乐/鼓,史诗/混合,新管弦乐和基于合成器。所有四个核心组均包含七个存储库,分别是Hits,Slams,Sub Hits,Short and Long Falls和Short and Long Risers。

此外,Terminus包含一系列新的乐器类别,包括4组Ear Candy。Ear Candy旨在通过大,美丽,空灵和天使般的质感元素增强您现有的成分。我们还创建了两个额外的Strums库。弹头是色调和非调性过渡元素–创造了电影纹理的透明,多彩运动。

总站还包括Troels Folmann的深度和独家4K大师课程。Troels逐一介绍了他的" The Captain"演示。我们还添加了项目Midi文件和音频茎。4K大师班是Terminus独有的,不能在线获得。

Terminus还完全准备好与行业标准的嵌入式元数据集成到您选择的声音文件管理系统中。
8Dio Terminus is a pro-grade tool designed for epic blockbuster scores and trailers containing over 1,200 custom cinematic instruments and FX.
The sound of Terminus is big, modern and studio clean with everything mastered to perfection.
Terminus is the result of over 18 months of deep production and contains four different types of core instrument groups, Percussive/Drums, Epic/Hybrid, Neo-Orchestral and Synth-Based. All four core groups each contain seven banks, Hits, Slams, Sub Hits, Short and Long Falls, and Short and Long Risers.
In addition Terminus contains an array of new instrument categories, including 4 banks of Ear Candy. Ear Candy is designed to enhance your existing compositions with big, beautiful, ethereal and angelic textural elements. We also created two additional banks of Strums. Strums are tonal and a-tonal transitional elements – creating a transparent, colorful movement of cinematic textures.
Terminus also includes a deep and exclusive 4K Master Class with Troels Folmann. Troels goes through his: "The Captain" demo track by track. We have also added both project midi file and audio stems. The 4K Master Class is exclusive to Terminus and is not available online.
Terminus also comes fully ready for integration into the sound file management system of your choice with industry standard embedded Meta-Data.
The Next Stop
Terminus represents the next step in our journey to create the ultimate series of contemporary sound effects and scoring tools. From the transients of the striking Hits to the show stopping Slams and earth shaking Subs. To the varying lengths of cascading Falls and tension of the building Risers – Terminus is unapologetically epic. Also included is the never before heard category Ear Candy, which stems from countless hours of dissecting which sounds from high-end productions resonate with us most.
Hybrid Workflow
One of the most powerful features within Terminus is the ability to instantly alter the sound by Stacking individual layers, Reversing playback or by chromatically Stretching a selected sound. The Stretch feature allows you to take the last sampled played and stretch it across the keyboard allowing you to play the one sample at different pitches. Combining this with the Stack and Reverse features enables you to create a range of custom and complex sounds with just a few quick clicks. Sweeten with our advanced Chaos Effects on top and create a sound that's perfect for your production.
Built-In Chaos FX
Terminus contains our custom rack effects system. These Chaos Effects allow you to shape your sound in any way imaginable. Whether it's creating movement and modulation within the sound using the dual Phaser and Flanger module, dialling in precise tonal changes with the inbuilt EQ, applying Bit Crusher & Distortion, using the unique Dual Delays or creating space and rhythmic pulses with the layered Convolution Reverbs.
The included range of Impulse Responses allow you to create Textural Convolution patterns. These are rhythmic phrases that lay over the existing sound that when coupled with the dual delay and spacious convolution reverb allow the shaping of your very own sound.
Deep Tagging
Terminus comes embedded with deep Meta-Data tagging, allowing you to search through the files directly using your sound file manager of choice. This means key words such as Fall, Downer, Riser, Hit etc can be used to locate and identify matching files making finding the right sound easy.
At 44.1kHz / 24 Bit WAV format all the sounds within this library are drag and drop ready. Making production within or outside the Kontakt format seamless and perfect for composers, sound designers and editors alike.
MASTER CLASS
For the first time ever we are giving you unrestricted access to the compositional process. Take a look behind scenes and enjoy learning the tips and tricks used in modern hybrid production. From the full MIDI files and individual track stems to an almost hour long in-depth one-on-one tutorial on the making of "The Captain" by Troels Folmann.

Requirements
Full Retail version of Kontakt 5.6+ required / Not compatible with free Kontakt Player
Runs as host or stand-alone application, VST or Audio Units plug-in, AAX under Pro Tools
Minimum: Intel Core i5 or equivalent CPU. 4 GB of RAM or more is highly recommended. For TMPro Patches, i7 or equivalent is highly recommended.
Hybrid Tools Terminus Requires 4.5 GB of Hard Drive Space
4 GB of RAM or more is highly recommended
Sample resolution: 44.1Khz / 24Bit stereo .wav format
Format(s): Kontakt
OVERVIEW
Pro-Grade Cinematic Instruments
Kontakt VST / AU / AAX
4 Core Instrument Classes (Drums, Hybrids, Orchs, Synths)
4 x 100's of Cinematic Hits, Blockbuster Slams & Cres Slams
4 x 100's of Subwoofer Hits, Short and Long Falls
4 x 100's of Short and Long Risers
4 Epic Beautiful Instrument banks: Ear Candy
2 Transitional Banks of Tonal Strum Effects
Built-In Chaos Effects & Embedded Meta-Data
4K Master Class w/ Troels (The Captain w/ MIDI + Stems)
Full Retail Version of Kontakt 5.6 (or later) Required

请使用 KONTAKT 5.6 或更高版本打开

Home Page – https://8dio.com/instrument/terminus/
声明:本站所有资源,均来自各大收费资源站和互联网,原封资源,未做任何修改!资源仅供学习参考使用,请勿用于非法、商业用途,否则一切后果自负,与本站无关。