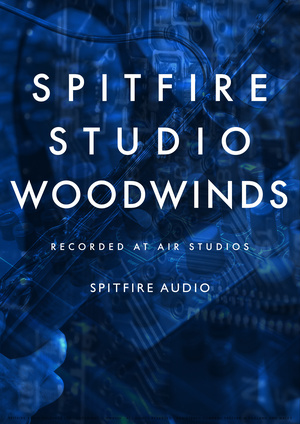 Spitfire Audio Spitfire Studio Woodwinds KONTAKT
SPITFIRE STUDIO WOODWINDS PROFESSIONAL – YOUR CREATIVITY, YOUR CONTROL
Spitfire Studio Woodwinds is the third and final release in our vital Studio Orchestra range. By choosing the crisp and vibrant setting of AIR Studio One – a smaller, more controllable space than the opulent Lyndhurst Hall – we offer our fellow composers a woodwind library that captures every grain in depth and detail. As with our other Professional Studio libraries, we have pursued less frequently heard relatives of the section – from the guttural, knotted depths of the contrabassoon to the gleaming sounds of the piccolo – solo and section performances, and an abundant range of articulations. The Professional edition gives you extra instruments, such as the contrabass clarinet and cor anglais, two mixes from renowned engineer Simon Rhodes, and extra mic positions – move from intimate microphones through to outriggers and ambients, or mix and match for absolute tonal control. Boasting the widest emotional range of performance in pin-sharp detail, Spitfire Studio Woodwinds Professional will breathe new life into your orchestra.


Two years in the making, Studio Woodwinds is the third section in our new Studio Orchestra series. It has all the treasured Spitfire hallmarks: A-list London session players, the best instruments and an unparalleled signal path recorded to tape by Grammy award-winning engineer Simon Rhodes – in a room perfectly suited to capturing the granular detail and velvet sonority of the woodwind family. As with our existing symphonic and chamber ranges, we have applied a "no stone unturned" approach: an encyclopaedia of articulations, dynamic layers and round-robins for seamless, nuanced realism.

Spitfire Studio Woodwinds takes you straight to the section's roots for instant results: 143 articulations across 11 instruments, including 5 solo – all recorded to a Decca tree rig featuring Schoeps microphones. The Professional edition offers you all of this and more, giving you 15 instruments – from the dazzling piccolo, down to the underbelly of the section: contrabassoon, contrabass clarinet and bass flute. Extensive control of the sound is available, with the inclusion of two ready-to-go mixes, two close-mic arrangements, two Decca tree setups, ambients and outriggers. You can access and personalise your own mix of Simon's microphone armoury – from pin-sharp to super-wide, picked up by the best from Neumann, Schoeps and Sennheiser. This peerless detail and control extends to the articulations, which fulfil all the traditional requirements, but include extended techniques such as multitongue, air and key FX, staccatissimo and swells. Instantly usable, and immediately musical, whatever stage you are at.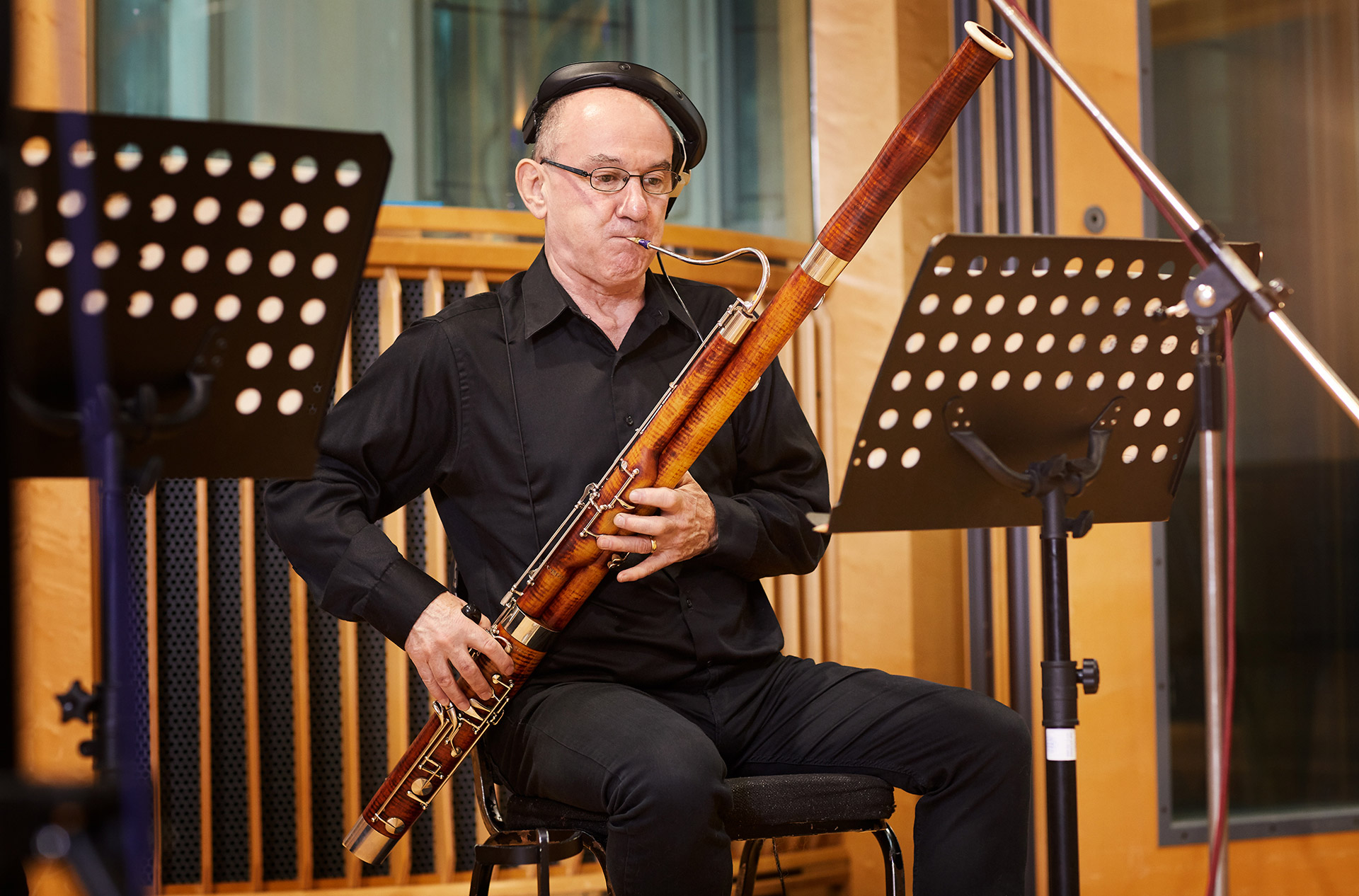 Spitfire users now have a comprehensive range of orchestral manoeuvres. We believe Studio Woodwinds suits users of our existing Lyndhurst Hall ranges as an essential sonic alternative. It is also perfect for those looking to buy a woodwinds library that will give them the most bang for their buck – being usable in the widest range of musical settings, ready for your own favourite reverbs and FX. With the versatility we have engineered into this library, we have no doubt that Spitfire Studio Woodwinds will be a cherished part of your music-making over the next decade.
Recorded by Simon Rhodes
Simon Rhodes was an obvious choice for our entirely new Studio Orchestra range – a microphone magician with multiple Grammy awards to his name, and a senior engineer at Abbey Road Studios. Simon has worked at the highest level in film score recording, having been James Horner's go-to engineer for 18 years. Blockbuster movies such as Avatar, Skyfall and Spectre have also had the Rhodes treatment.
"For the Spitfire Studio Woodwinds sessions, the approach echoes what we did with the Studio Strings and Brass, so there is complete consistency between the libraries. The main Schoeps room mics were the same, and I captured two flavours of spots."

You can choose Simon's mix, or, with the Professional edition of the library, customise from the various mic options, from close to ambient, as well as two 'Tree' setups, both using Schoeps microphones. "The second uses Schoeps MK 21 wide cardioids (or sub-cardioids), which are great for keeping the room sound at bay while allowing you to get a sense of distance and perspective."
PRODUCT INFO
~170745 SAMPLES
102.0 GB DOWNLOAD SIZE
102.00 GB DISK SPACE REQUIRED DURING INSTALL

MAC SYSTEM REQUIREMENTS
Mac OS X 10.10 or later, Intel Core 2 Duo
PC SYSTEM REQUIREMENTS
Windows 7, Windows 8, or Windows 10 (latest Service Pack, 32/64-bit) Intel Core 2 Duo or AMD Athlon 64 X2
KONTAKT VERSION REQUIREMENTS
Kontakt or Kontakt Player 5.6.8 or higher

请使用 KONTAKT 5.6.8 或更高版本打开

Team DECiBEL
Home page – https://www.spitfireaudio.com/shop/a-z/spitfire-studio-woodwinds
声明:本站所有资源,均来自各大收费资源站和互联网,原封资源,未做任何修改!资源仅供学习参考使用,请勿用于非法、商业用途,否则一切后果自负,与本站无关。