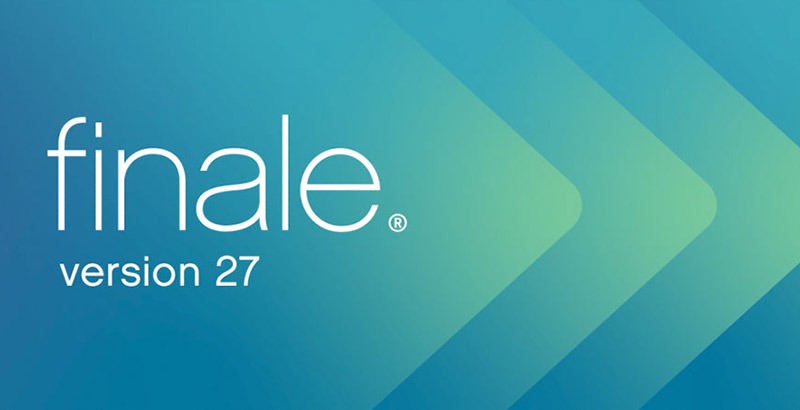 AudioZ Exclusive | EXE | 497 MB
P2P | 03.2022 | 300 MB
Finale v27 is Here, The latest version of the world's most powerful music notation software is available now. Finale v27 brings support for sharing content, refined workflows, playback improvements, and bug fixes. Get ready to envision, create, and share music your way.
Music Your Way
With unparalleled control over your compositions, Finale v27 is the most powerful version of Finale yet. Every improvement has been designed so that more of your creations can be practiced and performed.
Write Any Music You Can Imagine
Capture musical inspiration. Engrave a beautiful score. Share your artistic vision with others. Just as every musician is unique, so are the reasons each uses Finale software to write music.
Finale supports you, making it easy to create whatever music notation you can imagine and work in the best way to support your creativity.
No matter where your inspiration leads you, from a simple lead sheet to preparing your Hollywood film score, Finale is the trusted route to the very best output available.
Create Your Way
Finale offers you the freedom both of what you create and how you create it. Whether you're imagining a simple lead sheet, a Broadway score, or something truly unorthodox, you enjoy the flexibility to make your music any way you wish and to make it in the order and manner that best supports your inspiration.
Editing
Entering your music in Finale sets you free. In an instant, you can move measures, change keys, and transform your music in countless ways. Finale even offers editorial input, like indicating when notes have been written out of an instrument's range.
Listening
Great sounds inspire you – and your audience. Finale's exclusive Human Playback can make any music playback with the nuance of a human performer. Plus Finale includes a vast library of world-class Garritan instrument sounds for stunning realism.
Sharing
Music is meant to be shared. As you create, you can share files with Finale users, and others, – thanks to built-in MusicXML support and web-based interactive sharing. Once uploaded, your shared music can be played by other musicians with full accompaniment and practice tools in SmartMusic.
Finale for Mac® (v27.2) System Requirements
・10.14 Mojave/10.15 Catalina/macOS 11 Big Sur/macOS 12 Monterey, natively compatible with Apple silicon and Intel-based Macs
・4 GB RAM Minimum
・1280×800 minimum monitor resolution
・High-speed Internet connection required for download, authorization, updates, sharing features, and help resources
・1 GB hard drive space required for software with an additional 8 GB hard drive space required for Garritan Instruments for Finale
・CoreAudio or ASIO audio support
What's New in Finale version 27.2
Apple Silicon
1. Finale is now installed as a universal binary application allowing it to run in Apple Silicon native mode.
2. The ARIA Player has been updated to version 2.001 which is now Apple Silicon native.
Document Styles
1. All of Finale's standard Document Styles have been updated to use SMuFL-compliant music fonts. See Document Styles.
2. Added two new Document Styles using the Finale Ash and Finale Engraver fonts. See SMuFL.
Default Documents
1. The Jazz Default Document has been fully revamped in collaboration with musician Darcy James Argue and now uses the SMuFL-compliant Finale Jazz font. See Default Document.
2. All of Finale's default documents now use SMuFL-compliant fonts. Legacy versions are still included.
Fonts
1. The new font Finale Jazz Text Lowercase has been added. See Fonts.
2. The Finale Jazz font includes new and updated chord suffix characters, including a variety of parentheses.
Sharing
1. The Share dialog now displays the email addresses of the users the document is currently shared with.
2. The Share dialog has been updated to reflect the simultaneous public-private state that can occur due to playlist sharing in SmartMusic.
"Portable" notes
This package does still modify the registry in order to register file types and in order to treat the toolbar settings the same way as Finale expects.

Before using this package, the user must run "install.exe" in order to apply these registry changes and to also apply the default AppData.
home page
声明:本站所有资源,均来自各大收费资源站和互联网,原封资源,未做任何修改!资源仅供学习参考使用,请勿用于非法、商业用途,否则一切后果自负,与本站无关。